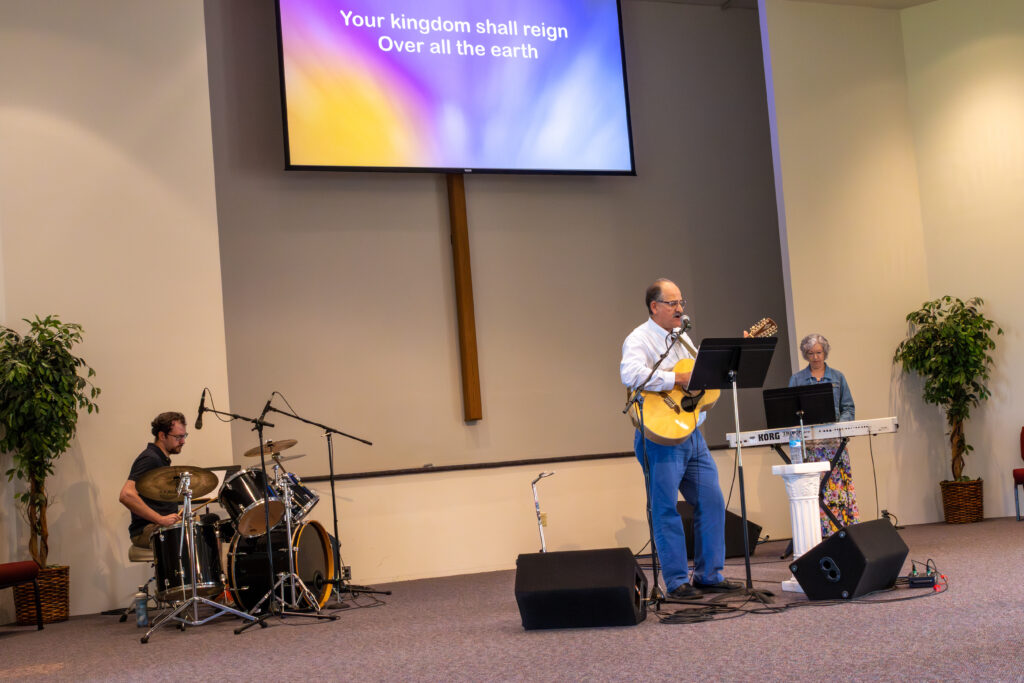 What to Expect
We'd love to have you join us for worship! We gather together every Sunday morning in-person and online to worship God in song, encourage each other, pray, and learn to apply the Bible to our daily lives. You'll hear an inspiring message from the Bible that delivers the truth and hope and practical ways to apply the instruction to your life. Our Worship consists of both Hymns and Contemporary songs that bring out the truth of scripture. It's our prayer that worship will be a meaningful time for you to experience the love and hope of Jesus. We want everyone coming through our door to know that Jesus is the way, the truth, and the life.
Our worship service begins at 10:45 am on Sundays. We'd love to meet you. Before the service, join us in the SBC Cafe to enjoy coffee and donuts  and connect with others.
Wondering what to wear to church? Dress comfortably. You'll feel right at home wearing anything from jeans to business casual.